What to Look Forward to in 2014


Here's what's coming up in 2014:
1. Disney unveils their new version of Star Wars
Disney surely does add some much needed flavor to the Star Wars franchise. Who couldn't be happier that they bought the rights from that clown George Lucas? Rhetorical question, no one could be happier. When Nicholas Cage is playing R2D2, Chris Tucker is C-3PO, and you throw in Randy Newman's angelic voice, nothing can stop this gem from becoming an instant classic.
2. Scenes and the trailer from the Superman vs Batman movie are leaked
We are lucky enough to get leaked scenes from Conan. Check out all three that have been leaked so far.
Check out a few more scenes here and here. If one thing can be taken away from the leaked footage, it's that Ben Affleck will go down in history as the best Batman. Yes, even beating out George Clooney.
3. The new Transformers movie is released
This is newest addition from the Transformers franchise has such hype surrounding it, that new products for the film are already hitting the markets: Hasbro has already launched a new Optimus- Prime figure, hair sold separately; Vandor dropped its new Bumblebee lunch box; Betfair introduced its new Transformer slots game; and the trading card power house Topps even announced it will be producing trading cards for the film.
4. Keanu goes to China, and is still sad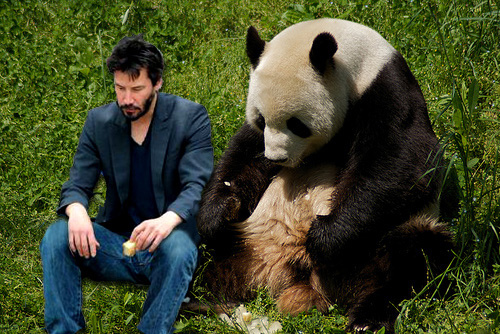 Poor guy. It's been over 3 years and the guy still is just plain sad. He's even gone back in time (as can be seen on the set of Titanic) and can't fix his issues. I feel for him, but I can't look away.
5. Chuck Norris teams up with Jack Bauer to create a new epic TV series
Facebook comments