Tactical guide to football

Having unbeatable tactics – every football player is dreaming about. Hypnotising the bloody ball to do as we wish – some football players seems to be good at.
Turn on your supersized TV, grab a cold beer and before you watch the next awesome sport event have a look at the best tactical guide to the football :)
UPDATED with The Dutch Plan (via Timsel)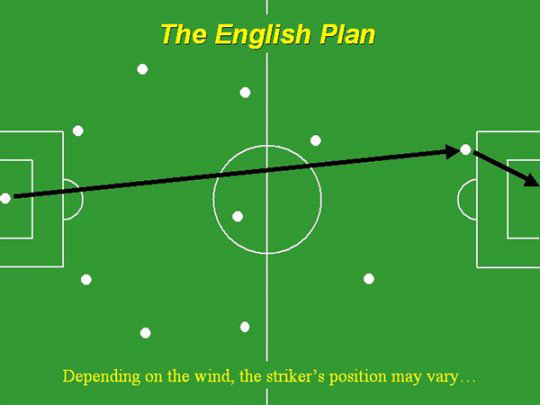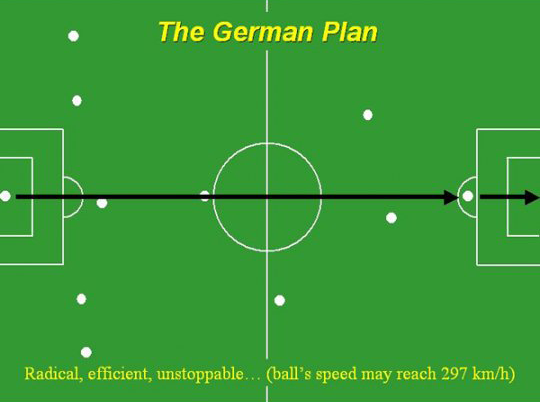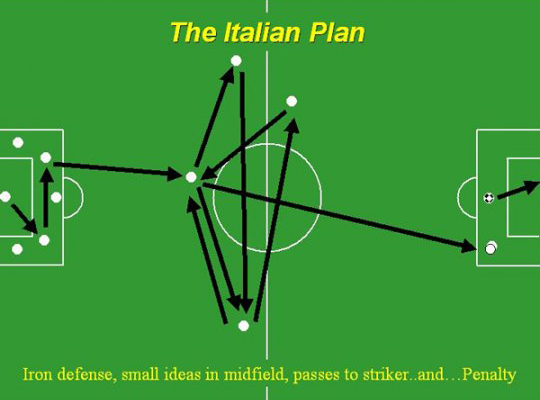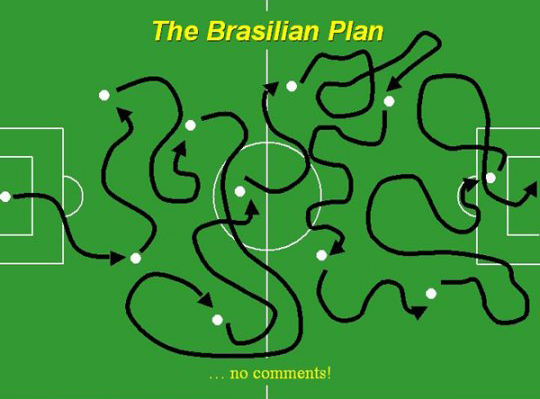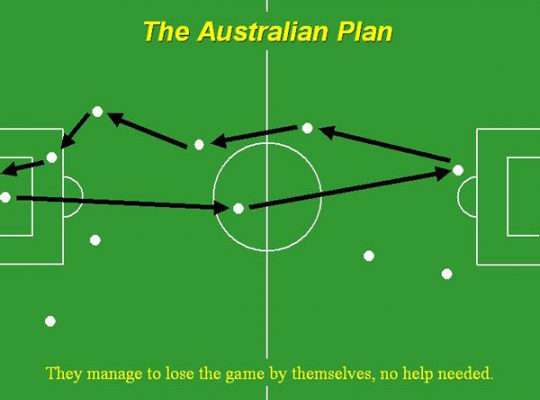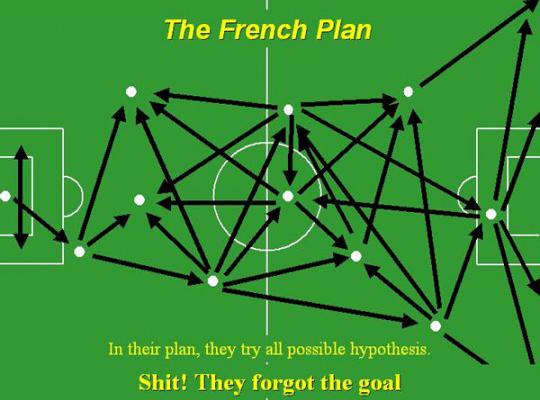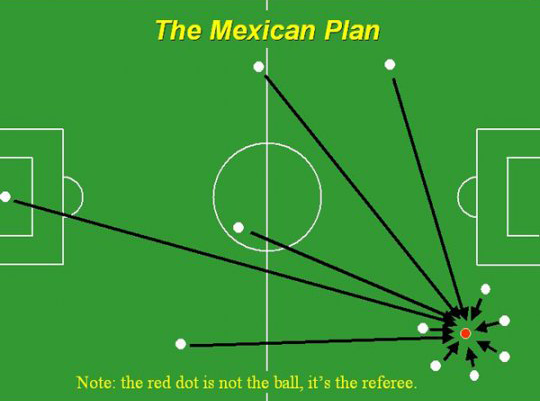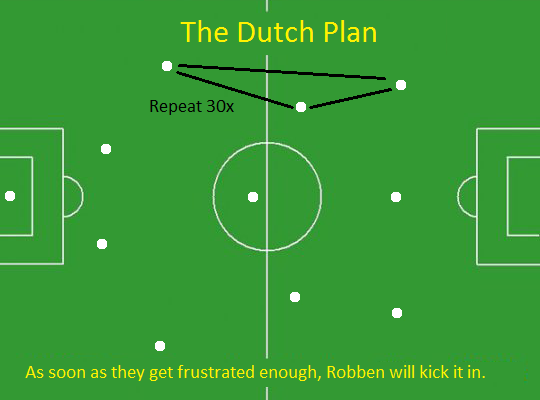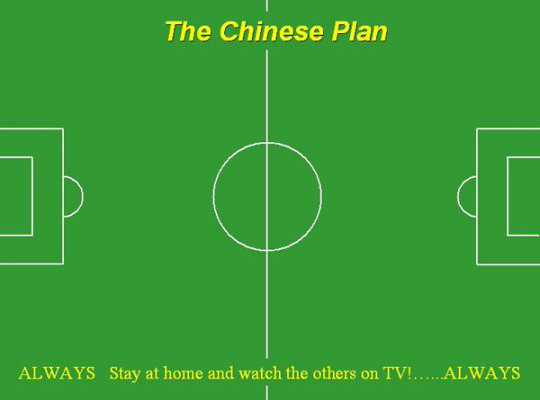 Want some more like this ?


Terminator vs BP (feat. Barack Obama)


Death Metal with Louis Armstrong


Han Solo In Carbonite Tom Hanks In Philadelphia
Facebook comments